Flooring is the general term for a permanent covering of a floor, or for the work of installing such a floor covering. Floor covering is a term to generically describe any finish material applied over a floor structure to provide a walking surface. Both terms are used interchangeably but floor covering refers more to loose-laid materials.
Materials almost always classified as flooring include carpet, laminate, tile, and vinyl. Laminate is a floor covering that appears similar to hardwood but is made with a plywood or medium density fiberboard ("MDF") core with a plastic laminate top layer. HDF laminate consists of high density fiberboard topped by one or more layers of decorative paper and a transparent protective layer. Laminate may be more durable than hardwood, but cannot be refinished like hardwood. Laminate flooring is available in many different patterns which can resemble different woods or even ceramic tile. It usually locks or taps together. Underlayment is required for laminate flooring to provide moisture and noise control.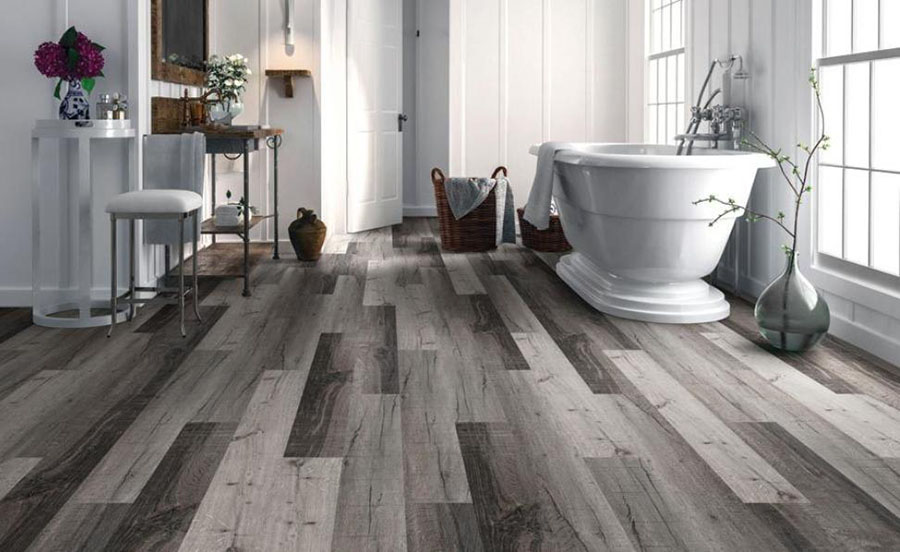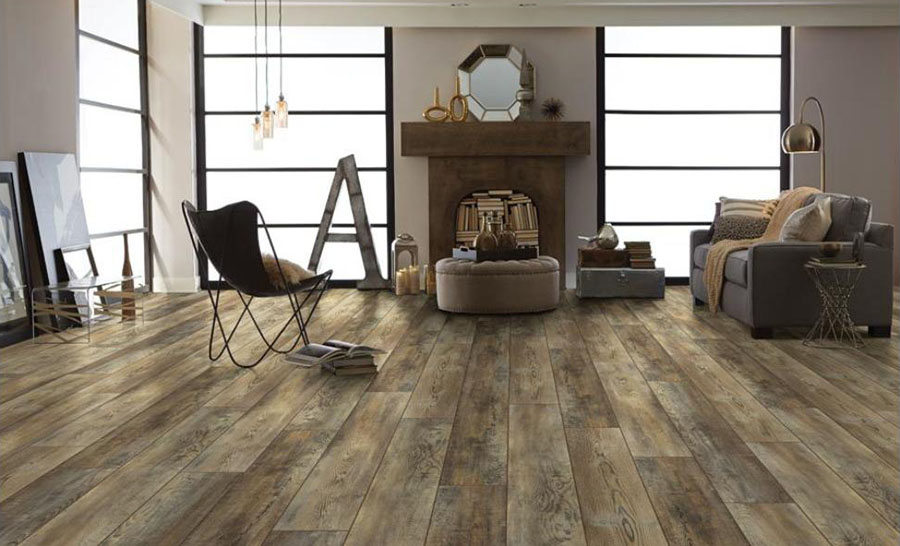 The common installation method for laminate flooring is a floating installation, which means the floor connects to each other to form interlocked flooring system and is not attached to the sub-floor which means it is free to "float" over a variety of sub-floors. This includes existing flooring like ceramic tile and hardwood floors. It is the most versatile installation method because it can be put over any substrate that is flat.